by Argyropoulos & Associates
According to a recent article by CNN, "[this is] the fifth consecutive season that at least 30 inches of snow have fallen in New York City. The only other recorded time it snowed this much, for this long a period, was back in the 1880s (Enten)". With increased rates of snowfall and ice on the roads, drivers living in New York City have to be very careful while they brave their morning commute.
If you've been living in New York City for the past few years, you may have experienced the largest snowstorm in the history of the city; in January 2016, New York City experienced a 27.5-inch snowstorm and the only subzero temperature since 1994. The National Weather Service is warning people to exercise extreme caution due to record levels of snowfall and inclement weather. Naturally, citizens need to take extra precautions during the winter months due to dangerous conditions on the road.
More Snow More Problems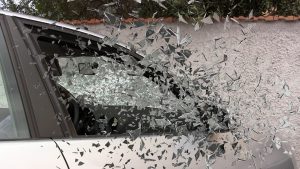 Remember this: when the road is icy and/or wet, it takes a much longer time to come to a complete stop in a motor vehicle. By not leaving enough space in front of their car, a driver will not have enough time to break in the event of a sudden stop. This can lead to the driver losing control of the vehicle, which can result in a rear-end collision. These types of accidents can be mitigated if drivers leave enough extra space between their automobile and the automobile in front of them. It's a simple equation that far too many people do not seem to follow: more space equates to more reaction time.
Winter Driving Tips
There are quite a few strategies you can use to lower your risk of a car accident in New York City during the winter months.
Accelerate and decelerate slowly. If you accelerate or slam on the breaks too quickly on an icy patch, it can send your car spinning. Remember, inclement weather will increase brake time.
Your margin of safety between cars should increase. If you are driving on the highway, allow yourself a breaking distance of 7-10 seconds from the car in front of you. When it is not icy out and visibility is ideal, the recommended time is 3-4 seconds.
Keep your gas tank at least half full at all times. This will help avoid a gas line freeze.
Regardless of the weather, always wear a seatbelt and encourage your passengers to do the same.
That text or phone call can wait. According to the Department of Motor Vehicles, 9 people in the U.S. are killed each day as a result of crashes involving a distracted driver.
Automobile Accident Attorneys in New York City
Even if you follow every safety precaution recommended, there is always a chance that another driver could rear-end your vehicle. With record levels of snowfall and a record number of miles driven in the U.S. last year, the occurrence of automobile accidents is not on the decline. If you've been involved in an automobile accident in New York City, Argyopoulos & Associates is here to represent you. With over 27 years of legal practice, we have the experience needed to settle any legal conundrum. If you need representation, contact us today to speak with an attorney.
by Argyropoulos & Associates
Slip and fall injuries are not just something to just laugh at. A fall that goes wrong may cause broken bones, internal bleeding, spinal injury or even brain damage! If someone slips and falls, just because they can get up afterwards isn't a sign that they're fine – for all we know the pain is hiding in cracked bones or a concussion. If someone slips and falls inside your home or place of business, does this make you automatically liable?
Maybe yes, maybe no. There is a Reasonable Expectation Not to Be Injured whenever a person enters someone else's property with the owner's permission. Incidents like slip and fall injuries or being hit by falling objects, being attacked by dogs or other pets, accidents involving amusement park rides, being injured inside a restaurant, etc., may fall under Premises Liability.
The Implied Promise of Premises Liability
Employers are held liable for the actions of their employees, parents for their children, pet owners for their pets, and property owners for the conditions of their property.
When someone is invited to a home or workplace, or appears there for a legal reason (like a courier delivering a package) there is an implied promise that the owner of the property has exerted a reasonable amount of care to assure the safety of their property for themselves and others. Property owners have the responsibility to minimize unsafe conditions. Inadequate lighting around stairs, unmarked slippery surfaces, ice and snow in the sidewalk, aggressive pets, and many other hazards could cause someone to slip and fall in surprise.
For example, if someone slips and falls on an unmarked wet floor, and your employees were negligent to inform about dangerous conditions (such as leaving a sign or cordoning off the area), you will likely be ordered to compensate them for their pain and medical bills. Unsecured equipment on rollers are another likely culprit. Malfunctioning air conditioning equipment and vents that drip water are classic examples of open-and-shut personal injury claims.
However, there are exceptions to slip and fall cases.
Limits on Premises Liability
Clearly marked restricted areas such as kitchens, industrial workplaces, or private workshops, generally will not make you liable for accidents suffered by visitors that should not be there.
There is, instead, an expectation of danger for people who are not authorized personnel. Such areas should be clearly marked or you would still be held liable for the mistake.
Trespassing
People who enter your property without permission do not generally have the protection of the implied expectation not to get injured. However, if you have a serious property hazard and fail to leave a warning, you may still be held liable because the hazard would also be a danger to allowed visitors.
Unforeseeability and Prevention
If you have already exercised all reasonable steps to secure your property and mark unsafe areas, you are not liable for freak accidents that could not have been anticipated.
For example, at a party a guest spills a drink and someone slips, the fault falls on the person that caused said accident. But if they tripped and fell from a loose rug, you are the one at fault. If someone from outside throws something that lands inside your property and causes someone to lose their footing, you could not have predicted that.
While people have an expectation not to get injured, they also should have a general awareness to protect themselves. They should not engage in activities that would prevent them from noticing the hazard – like texting or talking on their cellphone while walking, or ignoring adequate warning signs and safety measures. As noted in 1) and 2), they should also have lawful access or a legitimate reason to be in a dangerous or restricted area.
Proving Negligence and Liability
Only when it can be proven that the property owner or their representatives failed to act prudently to reduce potential hazards will a slip and fall claim will be granted in states that follow Contributory Negligence rules. Other states allow Comparative Negligence, in which the claimant's damages are reduced by how much they contributed to causing their injuries.
Consult with your attorney as soon as possible to know if your actions could mark a form of negligence that would impact the claim.