Trying To Find The Best Lawyers For Your Personal Injury Case?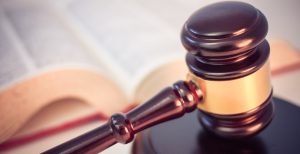 Finding legal representation after a personal injury in New York City is not always easy. Often times, victims of personal injury; work accidents or other situations end up feeling forgotten. Big business and insurance companies often forget about the injured person and leave them forgotten. In many cases, there is no alternative but legal action through a New York personal injury attorney. This is where Argyropoulos & Associates, LLC comes into play. When it comes to finding a personal injury attorney in NYC you want to find a firm who offers a truly personalized experience from start to finish as well as a company that ensures you are compensated as best as possible for your suffering.
Taking this step is often scary. Joining together with an experienced New York personal injury lawyer, from the beginning of the situation (just after the accident) is incredibly important and is the best bet at getting the compensation you deserve for your pain and suffering. A good New York personal injury lawyer will protect your interests while holding guilty parties responsible for the pain and suffering you are going through. Finding the right firm is the most important step in the recovery process.
Our Practice Areas
If you've been in an accident or are involved in a case, give us a call today or fill out our confidential contact form.
Personal Injury is a Serious Matter. You Need a Team That Puts the Client First.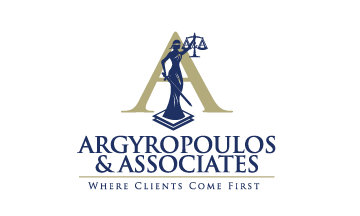 We bring each client a combination of deep industry knowledge and expert perspectives from other industries on the challenge at stake, to offer our clients fresh perspectives and breakthrough business insights.
It should go without saying that Argyropoulos & Associates, LLC are the true supporters and honest people who are always there by your side!!!!
- by Henry,
Astoria, Queens
Argy Law was unbelievable in helping me with my medical malpractice case. Initially, I thought I did not have a case but Philip assured me that they were making progress, and sure enough, I finally got a verdict. Throughout this whole process, they took care of me and made sure to respond to all of my inquiries and questions immediately or in a timely manner. Thank you very much!
Bill Warren,
Manhattan, NYC
What's New?
by Argyropoulos & Associates
To begin, let's start off with the definition of disability from Social Security itself: "You are entitled to receive Social Security disability (SSDI)...
Read More
by Argyropoulos & Associates
According to a recent article by CNN, " the fifth consecutive season that at least 30 inches of snow have fallen in New York City. The only other recorded...
Read More
by Argyropoulos & Associates
12 states are known as something called "no-fault" states due to mandatory requirements for Personal Injury Protection (PIP) insurance. New York is a state...
Read More